Newick Packers

- Export Packing & Bespoke Wooden Cases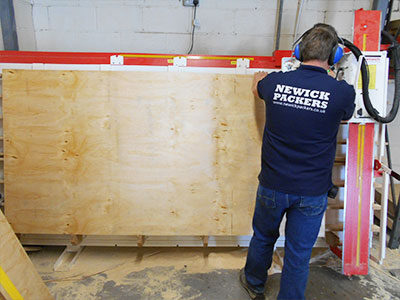 "First impressions start when your shipment arrives at its final destination"
A properly packed shipment is one of your company's best forms of advertising. It reinforces essential aspects all businesses strive to project - quality, preparation, the ability to deliver even the most fragile, valuable or irreplaceable items anywhere in the world safely and on time.
Freight Packing Services for Gatwick, Surrey & West Sussex
Located 10 minutes from Gatwick Airport on the border between Surrey and West Sussex, Newick Packers has provided export packing and case making services to the Gatwick area for nearly 40 years. We pride ourselves on producing high-quality bespoke cases made from sustainably sourced timber and plywood, for all export and freight purposes.
Packing in today's commercial and competitive world is an essential part of the customer delivery process and at Newick Packers we not only offer traditional packing services like wooden crates but also specialist services for fragile fine art and sculpture, wooden cases for sensitive scientific equipment, as well as IATA compliant hazardous goods packing for transportation of dangerous goods.
Our experienced and qualified team has an in-depth knowledge of all aspects of export and freight, and they're ready to advise and assist you with your requirements. We don't just make plywood and timber cases, we also have many other services to help with all your packing and exporting needs - on-site packing, container loading, palletisation, animal carriers - if you need to move something safely from A to B, Newick Packers can help you ensure your precious cargo arrives safely and securely.